Job Vacancies at Tanga City Council
The Director of Tanga City Council has received approval to implement the budget and budget for new jobs for the financial year 2021/2022 with Ref No. Fa.97 / 228/019 dated 13 May 2022 from the secretary-general Office of the President Public and Good Governance.
RELATED: 5 Job Opportunites at Dodoma City Council
The Tanga City Director announces to all eligible Tanzanians to apply for the positions listed below as follows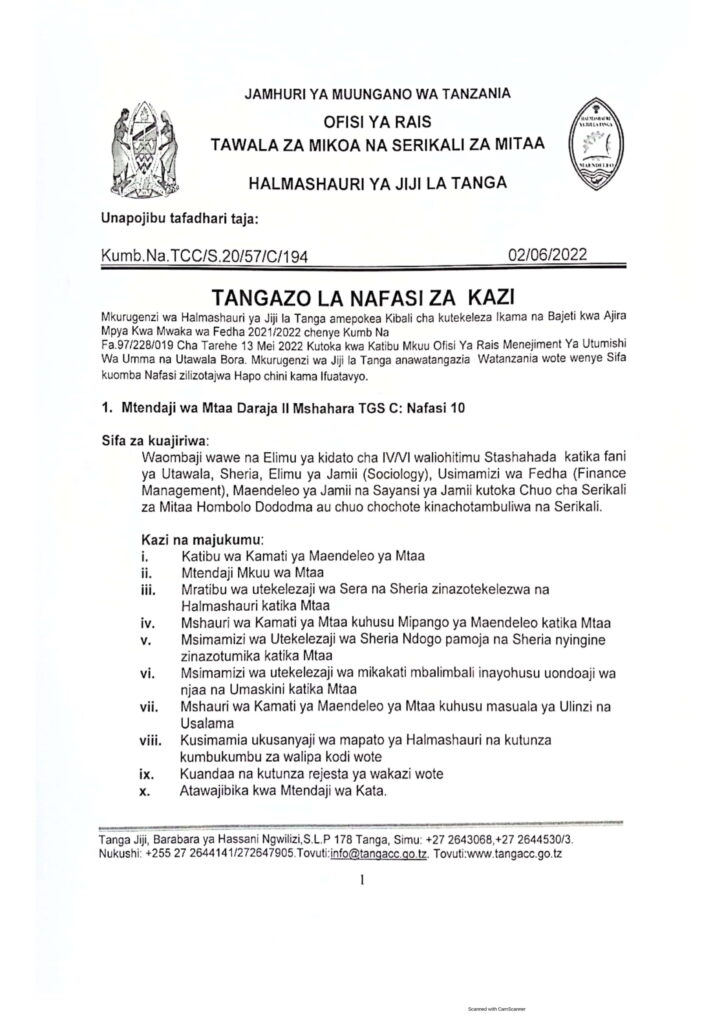 The applicant must be a Tanzanian citizen under the age of 18 years and under 45 years of age.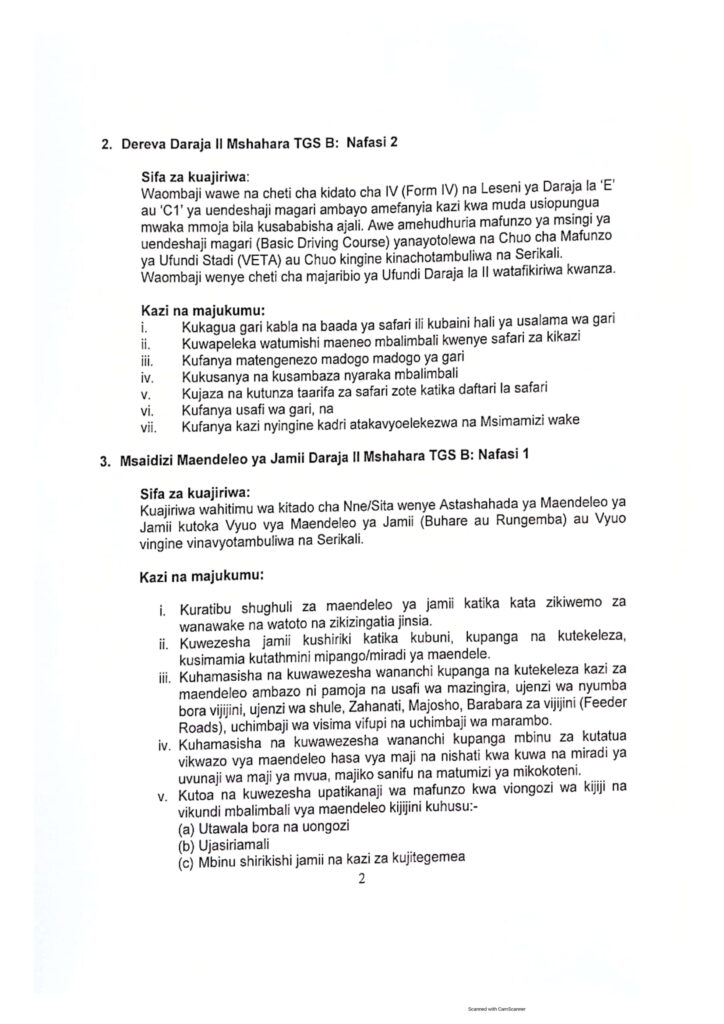 The applicant must attach his / her application with a copy of the birth certificate.
The applicant should attach a copy of the fourth or sixth form certificate, together with one of the latest (Passport size) photographs along with a cv.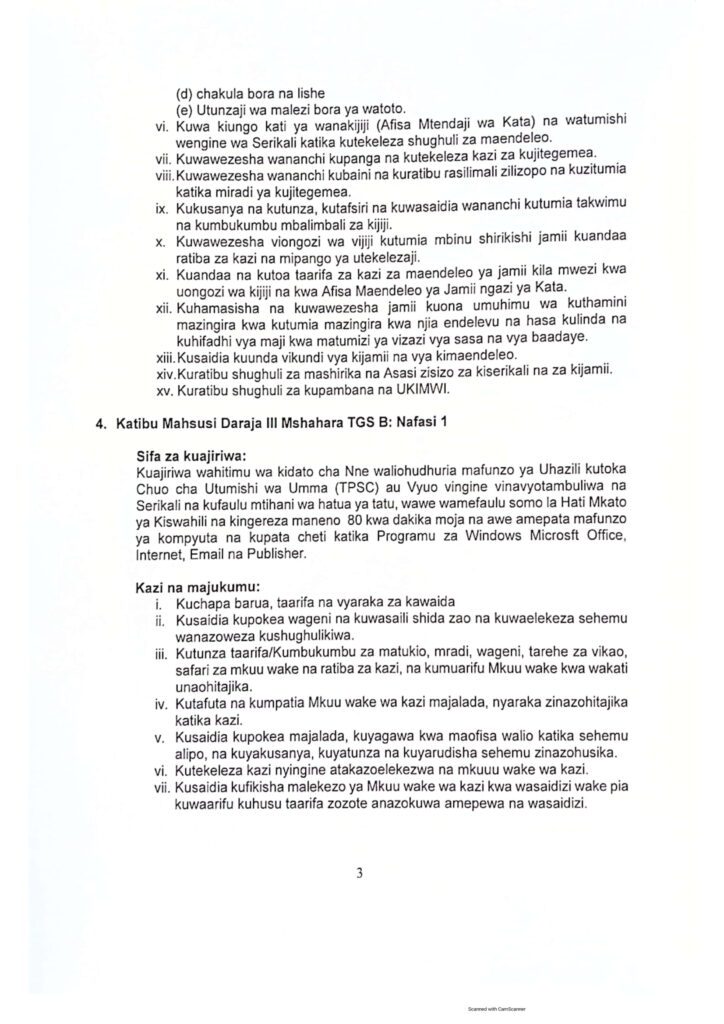 Applicants who have studied abroad should ensure that their certificates are matched with TCU and NACTE
Submission of forged information is a criminal offense and the perpetrators will be prosecuted.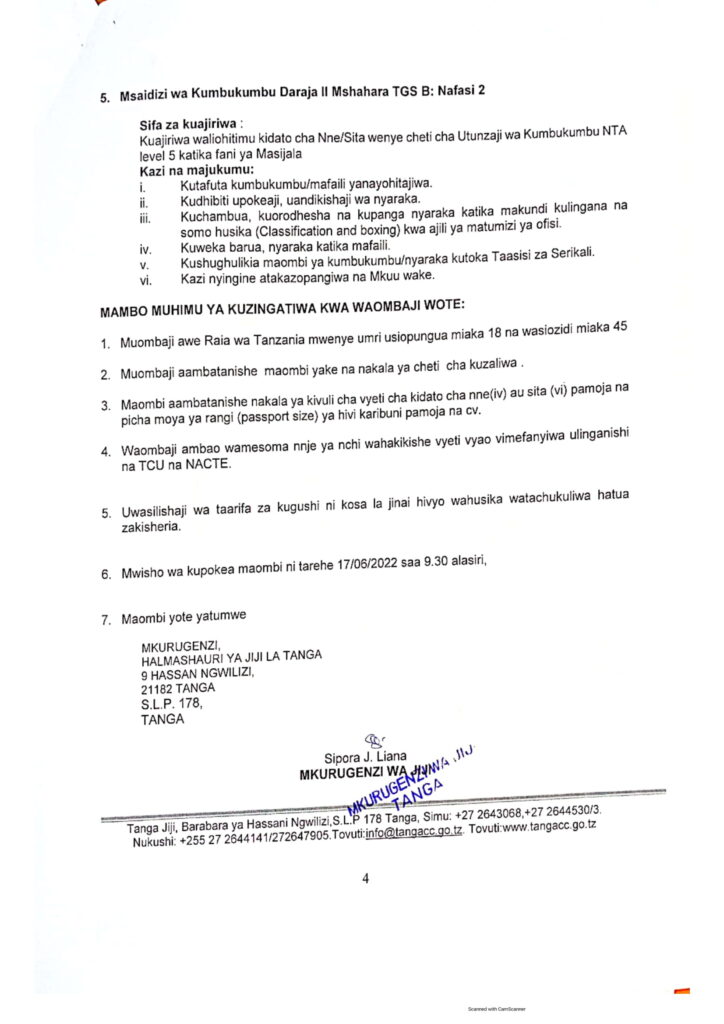 The deadline for applications is 17/06/2022 at 9:30 PM.
All Applications should be Submit through
MKURUGENZI,
HALMASHAURI YA JIJI LA TANGA
9 HASSAN NGWILIZI,
21182 TANGA
S.L.P 178,
TANGA
Website https://tangacc.go.tz/