Brand Ambassador New Job Opportunity at Sokowatch 2021
Sokowatch is transforming communities across Africa by revolutionizing access to essential goods and services. By connecting small shops to the digital economy, we fix inefficient supply chains and provide services that were previously unavailable. Sokowatch aims to provide everything a retailer needs, no wholesalers or banks necessary.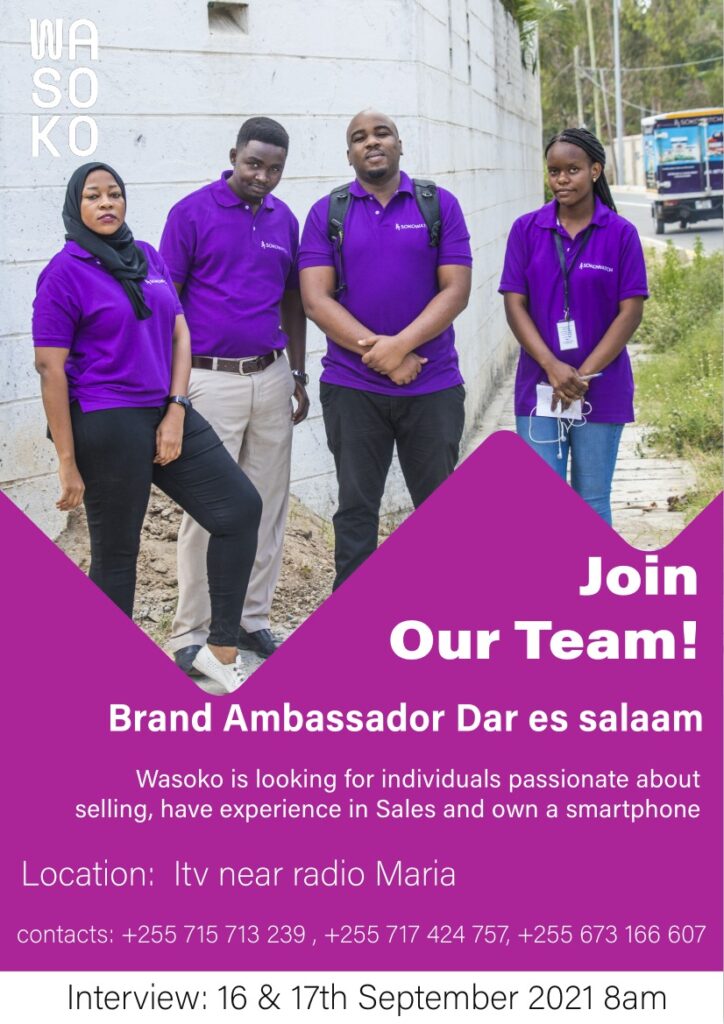 Thousands of retailers across Kenya, Tanzania, and Rwanda use Sokowatch's mobile ordering and delivery service to receive the goods they need as quickly and cheaply as possible while also accessing growth financing for the first time.