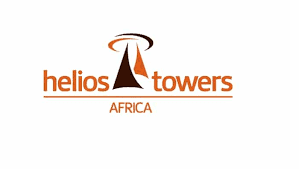 Helios Towers is a leading independent telecommunications tower infrastructure company in Africa, having established one of the continent's most extensive tower portfolios with close to 7,356 towers across five countries. It builds, owns and operates telecom passive infrastructure, providing services to mobile network operators.
Further information can be found on www.heliostowers.com.
Overview
Reporting to the Finance Director, you will be leading the BP&A Department and will be spear-heading the Company's annual budgeting process, operating plan variance analysis and special projects. This function acts as the analytical engine of the company to provide insights and support 'optimal' business decision making.
The direct reports to this role include two Business Partners.
Role will be based in Dar es Salaam.
Role Responsibilities
As a Business Performance & Analysis Manager, you will be responsible for:
Ensuring that the financial models to be used reporting purposes are complied, updated and maintained
Ensuring that appropriate internal controls, policies and procedures are in place and are implemented to report budget against actuals accurately.
Developing and/or improve information systems supporting the financial reporting to simplify and automate the procedures
Working with the finance team to capitalize on business opportunities by developing and implementing strategies as well as assisting with business development opportunities for the company
Performing other activities as directed by senior management from time to time
Leading, managing, compiling and providing analysis toward all company planning, forecasting and strategic planning activities.
Analysing current and past trends in key performance indicators including all areas of revenue, operating Expenses and capital expenditures, focusing on tracking projects and their spend through the programs.
Monitoring performance indicators, highlighting trends and analysing causes of unexpected variance
Supervising Business Partner(s)
Overseeing and managing the continued development of Budgeting, Financial Forecasting, Operating Plan and Modelling tools
Ad-Hoc Reporting and Analysis
Working with a Business Intelligence Tool and Dashboard reports
Improving performance by evaluating processes to drive efficiencies and understand ROI in new and old projects
Developing financial models and analyses to support strategic initiatives
Supporting Senior Management Team and Departments heads with in-depth analysis
Requirements for the Role
To succeed in the role, you will be/will have:
Professional accounting qualifications (CPA, ACCA or equivalent) is a must
College or University graduate in Finance, Accounting or Business Administration from a credible Institution is necessary
Demonstrated ability to roll-up sleeves and work with team members in a hands-on management capacity
Strong leadership skills required. Experience in a multi-currency operation.
Significant supervising financial reporting experience (3 years plus) at a senior level is a necessary requisite
Highest standards of accuracy and precision; highly organized.
Articulate with excellent verbal and written communication skills
Ability to think creatively, highly-driven and self-motivated
Strong leadership abilities and excellent interpersonal (ability to interact with others), oral and written communication skills (fluent in English and Kiswahili)
Advanced Microsoft Excel and PowerPoint skills. SAP By Design and Cognos skills desirable