JOBS
13 New Job Opportunities at Dar Rapid Transit (DART)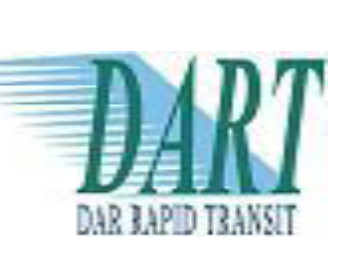 13 New Job Opportunities at Dar Rapid Transit (DART)
DART Agency is a government entity established by GN No. 120 of 25th May 2007 under the Exective Agencies Act No. 30 of 1997 and its subsequent amendments.
The key role of the DART Agency is to establish and operate the Bus Rapid Transit (BRT) system for Dar es Salaam.
The Agency aims at achieving the following objectives:
a)Establish and operate Bus Rapid Transit (BRT) system for Dar es Salaam, branded Dar Rapid Transit (DART),
b)Ensure orderly floor of traffic on urban streets and roads and
c)Ensure effective Management of the Agency.
The Agency operates under the guidance of the President's Office, Regional Administration and Local Government (PO-RALG).
Please Read Below The New 13 Job Opportunities at Dar Rapid Transit (DART)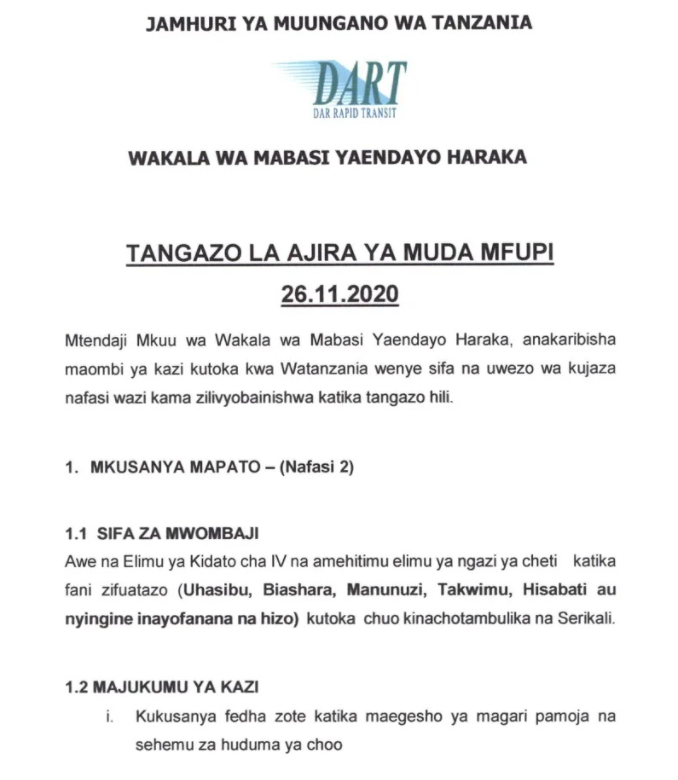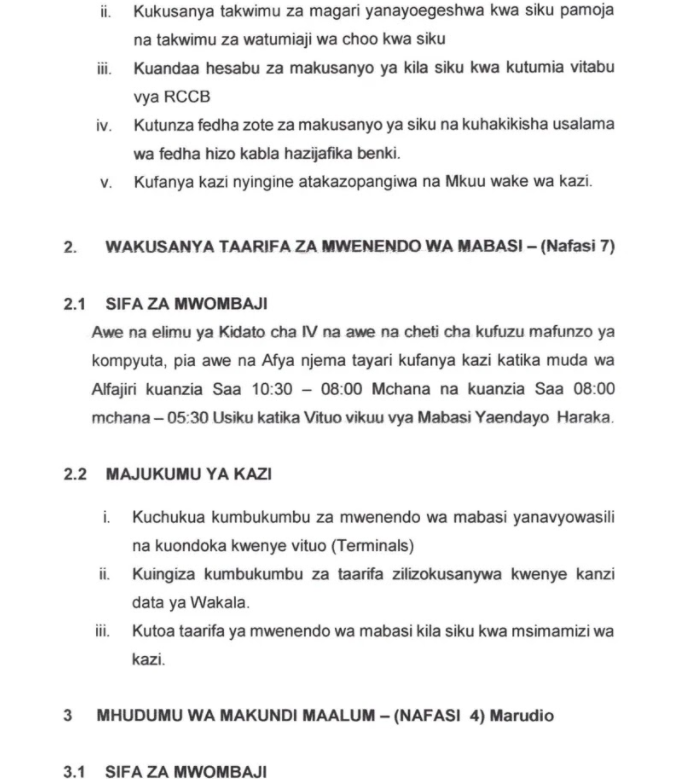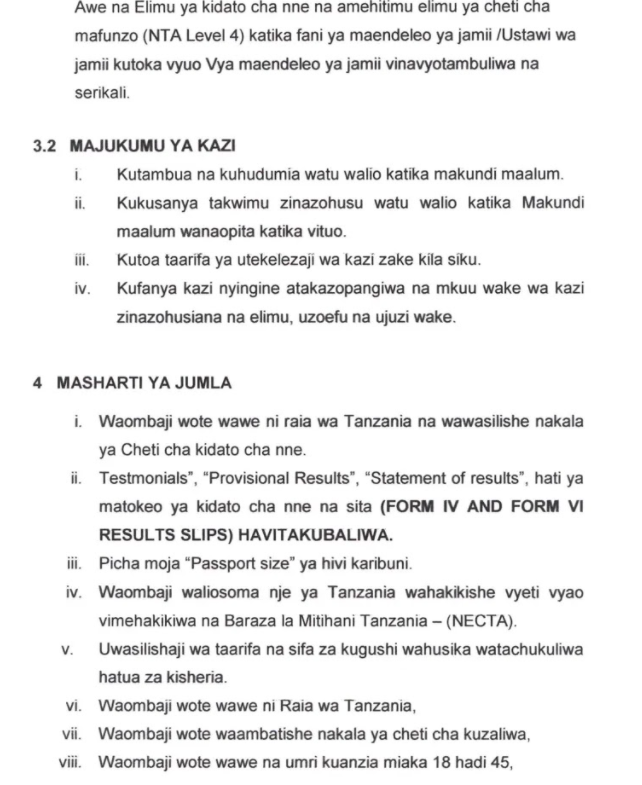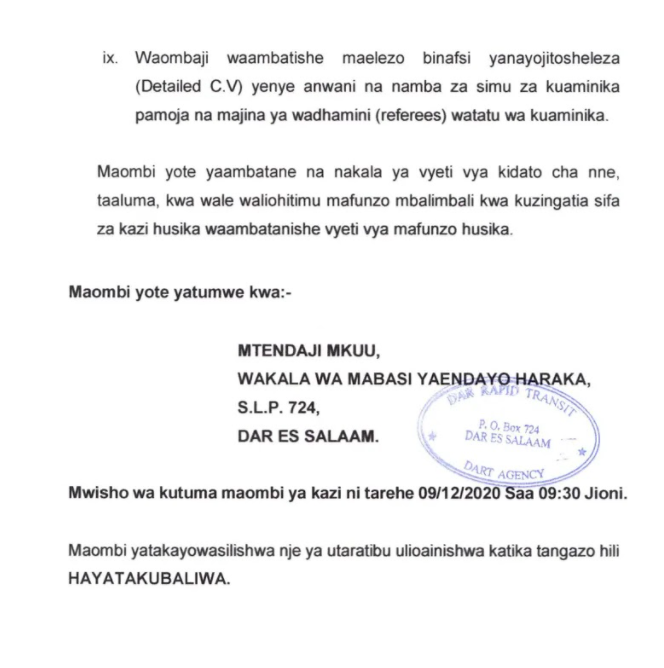 he Dar Rapid Transit (DART) is a bus-based mass transit system connecting the suburbs of Dar Es Salaam to the central business district., which began operations on May 10th, 2016.
The transit system consists of 6 phases and the construction of the first phase began in April 2012 by the Austrian construction company Strabag International GmbH.
Construction of the first phase was completed in December 2015 at a total cost of €134 million funded by the African Development Bank, World Bank, and the Government of Tanzania.