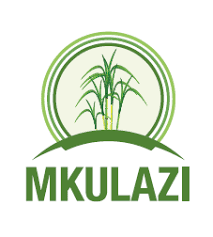 Job Opportunity at Mkulazi – Agronomist
INTRODUCTION:
Mkulazi Holding Company Ltd (MHCL) is a joint venture company currently owned by the National Social Security Fund (NSSF) and Tanzania Prisons Service. The principal activity of the company is to undertake production and importation of sugar. The establishment of the Company is in line with the implementation of the second five-year development plan (FYDP II) aiming to ensure that Tanzania becomes an industrialized and middle-income economy by the year 2025.
The company wishes to invite competent, qualified, experienced and dedicated young Tanzanians to fill in the vacant positions currently available in the company as follows.
Agronomist-Soil (1 post).The person will assist the Senior Agronomist to develop and implement sustainable Agronomic practices
with the eventual aim to cover the gap between the actual and attainable yield potential for each field. He/She will report to Senior Agronomist.
Duties of Agronomist-Soil:
Supervising proper cane husbandry for the estate through the use of good tillage and ratoon mechanical operations;
Initiating and managing all the field soil trials under agronomy that include data collection, analysis, and report writing;
Collect soil samples for analysis, conduct trials, and establish appropriate agrochemicals and Fertiliser application rates;
Collaborating with Tanzania Agriculture Research Institute-Mlingano soil test and leafanalysisforfertilisation recommendation;
Providing the Agriculture department personnel with technical expertise, advise and support in the improvement of soil health;
Prepare soil maps based on soil texture, consistency, fertility, and infiltration rates for easy field management;
Propose soil management practices for proper crop development; and
Perform any other lawful duties assigned by supervisors.
Qualification and Experience:
Holder of BSc. degree in Agronomy;
More than 3years experience with sugarcane husbandry;
Research-oriented with experience in agronomic experiments, trial work, and evaluation;
Good business acumen and agricultural expertise, with the ability to anticipate, interpret and respond to changes impacting on the functional area;
Must be proficiency with a computer especially MS Word, Excel, and outlook;
Excellent mentoring skills, interpersonal skills, leadership and initiative skills; and
Ability to work with minimum supervision.
Salaries and Other Fringe Benefits will be as per the Company's Salary scales/structures and the Staff Regulations and Conditions of Service, 2019.
General condition: all applicants should have accomplished secondary school education and possess an ordinary certificate or an advanced certificate of secondary education or its equivalent and should not be above 45 years of age.
MODE OF APPLICATION
Candidates meeting the requisite qualifications should submit their written applications and detailed CV to the address below (with the position applied written on the top of the envelope), describing how they see themselves qualifying for the applied position. They should also send copies of academic certificates, three referees, daytime telephone numbers, and e-mail addresses. The closing deadline for all applications is 10 days after the advert. Only shortlisted candidates will be contacted.
CHIEF EXECUTIVE OFFICER,
MKULAZI HOLDING COMPANY LIMITED,
P.O BOX 1079,
MOROGORO.
The deadline for submitting the application is September 15, 2020