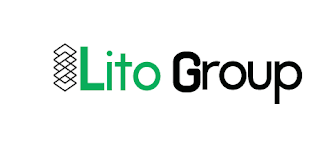 Job Opportunity at Lito Group – Architect (Intern)
Lito Group is a start-up company based in the Mwanza region. Among other areas of operations, the company is focusing on construction services. We are looking for dedicated and self-starter interns to fill vital roles in the company as mentioned below; –
Position: ARCHITECT (INTERN)
Location: Mwanza, Tanzania.
DUTIES & RESPONSIBILITIES:
Collaborate on Design Projects
The Junior Architect will help plan and design buildings along with other team members. They brainstorm project ideas, complete design drawings in AutoCAD, and assist in reviewing project proposals, remaining a part of the process from conception through development.
Junior Architects complete and file much of the paperwork that is involved in the design process. They create proposals and complete construction paperwork for buildings. To ensure that projects follow legal specifications and company procedures, they ensure all required documents and paperwork are submitted before the construction process is started.
Communicate with Involved Parties
The Junior Architect must maintain communication with all parties involved in the project. They communicate with contractors to monitor the progress of a project, and they are sometimes responsible for communicating with clients as well, noting their requests, answering their questions, and sending them project updates.
Coordinates Project Details
To assist the Architects, the Junior Architect will coordinate the details of an architectural project. This includes building specifications, dimensions, assisting with initial project research, and outlining project schedules and tasks.
QUALIFICATIONS AND SKILLS
Possessing a Bachelor's degree in architecture
Having registered at TBA/ AAT and prior internship experience with an architecture/ engineering firm will be an added advantage
Demonstrating proficiency in AutoCAD and Revit
Having experience producing construction documents
Knowledge of building and construction
Communication and presentation skills
Customer service oriented
Being able to use Microsoft Office
Ability to meet tight deadlines
APPLICATION process before you submit your application make sure your answer is YES to this questions.- Did you graduate from 2017- 2019?- Do you live in the Lake Zone? If not, can you reallocate?- Do you have what it takes to work in a start-up company?- Can you work under pressure and meet deadlines? If your answer is YES, send only your CV and Transcript to info@litogroup.co.tz
DEADLINE FOR SUBMISSION: 12/09/2020        STARTING DATE: IMMEDIATE