JOBS
Senior Driver Job Opportunity at TANROADS Simiyu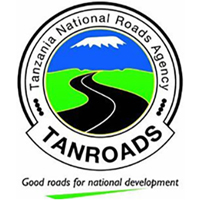 Job Opportunity at TANROADS Simiyu, Senior Driver
SENIOR DRIVER

Overview
TANZANIA NATIONAL ROADS AGENCY (TANROADS) is a Semi-Autonomous Agency under the Ministry of Works established on July 1, 2000 and is responsible for the day-to-day management of the Tanzania Mainland's trunk and regional roads network. Its primary functions include the management of maintenance and development works, operations of the network and axle load control, the implementation of road safety and environmental measures, provision of advice on the strategic framework, policies and plans for the road sector.

The Regional Manager's Office TANROADS – SIMIYU, on behalf of the Chief Executive, TANROADS, intends to recruit qualified and competent Tanzanians to fill vacant posts on specific duty short-term contract within the region. Applications are invited from suitable qualified and competent Tanzanians to apply for the following positions below…


JOB TITLE: SENIOR DRIVER (1 POST)

Salary Scale TRDS 3.1 A.

Duties and Responsibilities;

Drive Agency motor vehicles;
Maintains the vehicle logbook;
Check and report the maintenance requirements;
Undertake minor motor vehicle services;
Maintain safety and cleanliness of the motor vehicle;
Delivers and collects mail and goods etc;
To work as Driver In charge; and
Performs other related duties as may be assigned from time to time by Supervisor;

Education/Professional Qualifications;

Age limit: Not above 45 years of age;
Educational minimum qualification: Holder of Ordinary Secondary Education Certificate;
Must be hold Trade Test II or any equivalent qualifications from recognised Institution;
Must be hold Advanced Drivers Grade II from National Institute of Transport (NIT) or any recognized Institutions;
Must be have genuine and a valid driving licence Class C or E;
Works Experience: Not less than eight (8) in related field in reputable organization;
Must have a clean track record;
Must be a Tanzanian Citizen; B.
TERMS AND CONDITIONS OF SERVICE
Appointment will be on contract Term of One-year renewable subject to satisfactory performance.

GENERAL CONDITIONS

Any Tanzanian who meets the conditions and requirements of this advertisement is invited to apply
Applicants who are employed should route their application through their Employers
Any person with criminal offences needs not to apply
All applicants should have at least three referees, their contact address and reliable telephone numbers for contact
All academic certificates MUST be certified
Submission of Birth certificates and NIDA Identity or Voters Identity Card and Two Passport size is a MUST, Affidavits will not be considered.
HOW TO APPLY
All interested Tanzanians are invited to apply and submit their handwritten application letters to the under-mentioned address not later than 07th August, 2020.
Only the shortlisted candidates will be contacted.

APPLICATION LETTERS SHOULD BE POSTED TO THE FOLLOWING ADDRESS;
REGIONAL MANAGER,
TANROADS,
NYAKABINDI AREA
P. O. Box 389,
SIMIYU.