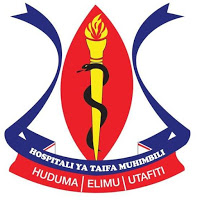 Job Opportunity at MUHAS, Research Coordinator
Research Coordinator

Introduction

The ALERT intervention is a five-year project (2020-2024) that aims at developing and comprehensively evaluate a multi-faceted intervention – focusing on intrapartum care and midwifery. The ALERT intervention is conceived with a health care system strengthening lens, and implemented by national universities together with health care professional organisations – can i) reduce in-facility early perinatal mortality, ii) improve evidence-based practices (immediate breastfeeding, experience of care), iii) strengthen communication links between primary care and hospitals as well as ante-, intra-, postpartum and child health care, and iv) strengthen professional exchange networks through mentoring for sustained leaning and action. The intervention will thus integrate and amalgamate four key approaches of 1) end-user participation, 2) training, 3) leadership mentorship and 4) Ql based on a foundation of district coordination and accountability structures

Research coordinator POSITION (1 POST)

Global Director of Regional Finance – Africa & Latin America at VisionFund / World Vision…
The ALERT project is seeking a suitable candidate for research coordinator position which will be on contract basis.

Qualification and Experience:

Degree in clinical medicine or midwifery (minimum diploma level) with practical experience in maternal and newborn care (intrapartum management and/or newborn care) at least 2 years.
Additional degree in public health, social science, data management or equivalent.
Experience in project management (planning, budgeting, implementation, reporting) in the Tanzanian set-up of at least 2 years.
Experience in qualitative and/or quantitative research studies.
Fluent in Kiswahili and English.
Competent in computing skills using Microsoft office, excel and PowerPoint.
Strong communication skills and good interpersonal skills in building and strengthening partnership.
Flexibility and teamwork attitude.
Willingness to continually self-educate, learn and acquire new skills as required.
Willingness to travel.
Excellent report writing skills.
Duties and Responsibilities

To oversee the smooth running of the ALERT project at the study sites
To liaise with partner hospitals and maintain remote and physical communication.
To support focal persons from hospitals regularly physically and remotely.
To plan and implement strategies for regular supervision of qualitative and quantitative data collection according to the study protocol together with external and hospital-based data collectors.
To manage and process data according to ALERT data management plan.
To report regularly and concisely on use of funds and implementation progress to
ALERT Tanzania team.
To plan and assist in ALERT training sessions.
To plan and assist in conducting regular stakeholder meetings at regional and district level.
To assist in planning and execution of stakeholder meetings and dissemination of research findings at national level.
To ensure that the necessary supplies and equipment for ALERT project are in stock and in working order
To ensure research activities complies with ethical, institutional and project guidelines
To maintain accurate records of data, safeguarding the confidentiality of subjects
To assists in administrative duties such as compiling reports
Duration: One (1) year contract, renewable.

Duty station: Mtwara/Lindi

Remuneration: An attractive salary package will be paid to the successful candidate based on his/her qualification.

How to apply:

The applicants should send an application letter indicating why he/she should be considered for this post, curriculum vitae indicating names of two referees with their reliable contacts, together with certified copies of academic certificates.

All applicants should send their application to the following email: (fkaduma@gmail.com) .

Deadline 29 July 2020