JOBS
3 Aeronautical Information Officers Job Opportunities at TCAA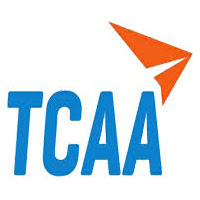 3 Job Opportunities at TCAA, Aeronautical Information Officers
POST: AERONAUTICAL INFORMATION OFFICERS II (RE-ADVERTISED) – 3 POST
POST CATEGORY(S) IT AND TELECOMS
LAND MANAGEMENT
EMPLOYER TANZANIA CIVIL AVIATION AUTHORITY
APPLICATION TIMELINE: 2020-07-09 2020-07-22
DUTIES AND RESPONSIBILITIES
To assist in accepting, processing, and disseminating Flight Plans to all Air Traffic Management units designated Authorities, Search and Rescue units, including those along aircraft flight routes to a destination, and alternate aerodromes according to ICAO Flight plan format.
To assist in providing face to face briefing and/or facilitate self-briefing to the Aircrew on all information from the aerodrome of departure to destination and alternate
To assist in transmitting over the AFTN/AMHS all accepted flight plans to relevant controlling units /organizations along aircraft flight routes to destination and alternate
To assist in coordinating with Air Traffic Management units for notification on operationally significant information that requires immediate attention by airline operators or airborne traffic.
To assist in preparing Pre-flight Information Bulletins (PIB) for scheduled and non-scheduled flights.
To perform any other related duties as may be assigned by immediate supervisor.
QUALIFICATION AND EXPERIENCE
Bachelor's Degree with a GPA of 3.0 and above either in Information Technology, Geo-informatics, Geographical Information System, or Geomatics from an accredited Institution. Candidate should have Passed in English and Geography subjects at Grade C or above in Certificate of Secondary Education (CSEE).
Applicants must be Citizens of Tanzania with an age not above 25 years
REMUNERATION AS PER TCAA SCALE