JOBS
4 Drivers Jobs at The Cereals and Other Produce Board of Tanzania (CPB)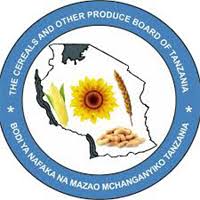 4 New Government Jobs at The Cereals and Other Produce Board of Tanzania (CPB) – DRIVERS
Position: Drivers (4 Posts)

(i) Qualifications
Holder of Certificate of Secondary Education with passes in Kiswahili and English must have a valid class C driving license from a recognized Training Institutions of not less than three years without causing an accident.
(Duties and Responsibilities
To drive vehicles towards approved destinations and in accordance with traffic regulations;
To undertake minor mechanical repairs,
To take vehicles due for routine maintenance/ repair to the appointed service agent;
To maintain motor vehicle logbooks;
To make pre-inspection to the assigned vehicle prior to travelling and report mechanical damages/defects;
To ensure safety and cleanliness of the vehicle at all times;
To ensure that valid documents and permits are acquired prior to commencement of any journey;
To report promptly accidents or incidents involving the vehicles to the relevant authority
Please take note of the following:
Applications must be accompanied by certified copies of relevant certificates. Testimonials and partial transcripts will not be accepted.
Certificates from foreign Universities should be verified by the Tanzania Commission for Universities (TCU) while Certificates from foreign examination bodies for Ordinary or Advanced level education and diploma should be certified by the National Examination Council of Tanzania (NECTA) and/or National Council for Technical Education (NACTE).
Method of Application
All applications must be sent by using the following address;
Director-General, Cereals and Other Produce Board,
Central Business Park, Mbugani Area, 24 VETA Street,
P.O.Box 337,
DODOMA.
Email address: info@cerealsboard.go.tz
All applications sent through email should have all the required documents scanned in pdf format and attached.
Closing date for receiving application 30th June 2020
Only short-listed candidates will be contacted for an interview.

Released by CEREALS AND OTHER PRODUCE BOARD.