JOBS
5 Accountants Jobs at The Cereals and Other Produce Board of Tanzania (CPB)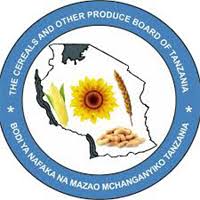 5 New Government Jobs at The Cereals and Other Produce Board of Tanzania (CPB) – Accountants
Position: Accountants (5 Posts)
(Entry Qualification
Holder of Bachelor's Degree or Advanced Diploma in Accounting, Finance, Commerce, or any other related fields from recognized University/institutions.
Duties and responsibilities
To prepare accounts documentation;
To dispatch voucher lists to Head of sections; To make batching of payment vouchers as per Cashbook;
To keep batches of Payment Voucher, Cashbook, and Exchequer Receipt Vouchers;
To maintain Petty Cashbook and Register;
To maintain incoming and outgoing cheque register;
To assist in the preparation of financial reports;
To assist in the preparation of payroll computations and reports;
Assists in carrying out regular bank reconciliation.
Please take note of the following:
Applications must be accompanied by certified copies of relevant certificates. Testimonials and partial transcripts will not be accepted.
Certificates from foreign Universities should be verified by the Tanzania Commission for Universities (TCU) while Certificates from foreign examination bodies for Ordinary or Advanced level education and diploma should be certified by the National Examination Council of Tanzania (NECTA) and/or National Council for Technical Education (NACTE).
Method of Application
All applications must be sent by using the following address;
Director-General, Cereals and Other Produce Board,
Central Business Park, Mbugani Area, 24 VETA Street,
P.O.Box 337,
DODOMA.
Email address: info@cerealsboard.go.tz
All applications sent through email should have all the required documents scanned in pdf format and attached.
Closing date for receiving application 30th June 2020
Only short-listed candidates will be contacted for an interview.

Released by CEREALS AND OTHER PRODUCE BOARD.