JOBS
Cold Rooms Support Supervisor Job Opportunity at Wellworth Group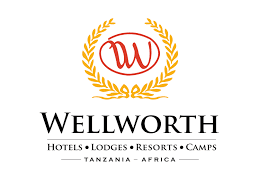 Job Opportunity at Wellworth Group, Cold Rooms Support Supervisor
JOB VACANCIES
WELLWORTH HOSPITALITY GROUP
Wellworth Hospitality- Expending Operators of Five Star Lodges and Luxurious Camps is looking for a suitable candidate for the Position of
Cold Rooms Support Supervisor.
The candidate must have at least five years of experience in operating and maintaining multiple chamber cold rooms/freezer rooms with a generator and/or solar powering designed to support five-star food and beverage operations with multiple bars, restaurants, and conference facilities with a capacity of up to 1000 people.
The suitable candidate must have also at least five years of experience in managing a team of technicians and support personnel. The candidate must be prepared to work long stretches in the bush and remote locations.
Interested candidate may send detailed CV to: hmorth@wellworthgroup.com
Deadline for applications. 16, June, 2020
Only prequalified candidates will be contacted for interview: