JOBS
Field Electrician Job Opportunity at Capital Drill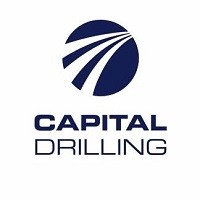 Job Opportunity at Capital Drill, Field Electrician
FIELD ELECTRICIAN
Job Summary
We have an immediate requirement for experienced, motivated and professional Electrician's for the African market. You will have had an extensive background in the mining or contracting fields.
Job Description
Capital Drilling is an international & highly respected mineral exploration drilling company with operations spanning over 3 continents, an industry leader in safety with ambitious growth strategies.
In Tanzania, we have our Head office in Mwanza and operations covering 3 main mining companies/sites within Tanzania.
You will be required to have:
Diploma or Degree in Electrical Engineering from a recognized institution.
8 Years maintaining Heavy Diesel Equipment or Industrial Machinery with experience in low & high voltage.
At least 5 years in the mining industry around Heavy Earthmoving & Mining Equipment.
Demonstrated knowledge of low & high voltage electrical systems.
Surface & Underground rigs & machinery; Atlas Copco, Blast hole Drill's, RC Exploration rigs including Sullair – IR compressors & booster's, Boartlongyear Sandvik underground rigs, breakdown repairs & preventative maintenance.
Component repair & testing of rebuilt electrical units.
Sound knowledge of troubleshooting procedures, able to read & understand electrical circuits & drawings.
Be able to demonstrate their knowledge of preventative maintenance procedures.
Demonstrated and work within Safety, Health, Environment, and Quality Practices and Policies.
Able to work surface & underground fieldwork.
A current CV, with able background checks.
Excellent verbal and written English communication skills to work with multinational mentors.
This is a hands-on operational role, based on 8 & 4-week roster, 12-hour shift work, locations will be mine site-based and security checks will be done prior to commencement
To send applications or seek further information:tanzaniaCV@capdrill.com