JOBS
4 Road Licensing And Monitoring Officers Job Opportunities at LATRA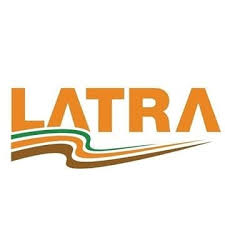 4 Job Opportunities at LATRA, Road Licensing And Monitoring Officers
POST: ROAD LICENSING AND MONITORING OFFICER II (REGIONAL OFFICES) – 4 POSTS
POST CATEGORY(S) ACCOUNTING AND AUDITING
BANKING, ECONOMICS AND FINANCIAL SERVICES
MARKETING, MEDIA, AND BRAND
TRANSPORT AND LOGISTICS
EMPLOYER Land Transport Regulator Authority (LATRA)
APPLICATION TIMELINE: 2020-06-19 2020-07-03
DUTIES AND RESPONSIBILITIES
i. To register and issue licenses for passenger service vehicles and goods carrying vehicles;
ii. To conduct roadside inspections and enforcement of licensing conditions
iii. To conduct reviews/surveys in order to assess the supply and demand for cargo and passenger services;
iv. To keep proper and up to date record of data/information of the road services providers with a view to providing technical inputs for regulation of tariff, fares and setting maximum levels of same;
v. To keep proper record of timetable for passenger vehicles and ensuring that they are adhered to;
vi. To evolve codes of conduct for the road service providers and consumers; and set enforcement mechanisms including penalties for defaulters;
vii. To constantly monitor activities of road service providers with a view to appraising Management on their performance;
viii. To prepare individual objectives/targets and performance standards as part of the individual performance agreement in consultation with the supervisor; and
ix. To perform other duties as may be assigned by the supervisor from time to time.

QUALIFICATION AND EXPERIENCE
(i) Bachelor Degree or Advanced Diploma either in Transport Management, Economics, or Commerce majoring in Accounting, Finance or Marketing from a recognized institution;
(ii) Experience in transport and logistics operations will be an added advantage; and
(iii)At least six (6) months of similar working experience will be an added advantage.
REMUNERATION Attractive remuneration package