JOBS
5 Meter Readers Job Opportunities at DUWASA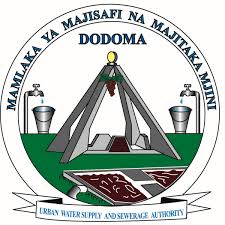 5 New Government Job Opportunities at DUWASA, Meter Readers
Applications are invited from suitably qualified, dynamic, experienced and performance-driven Tanzania male and female, to fill in the following excellent carrier opportunities below:
Position: METER READER II (5 POSTS)
Required Qualifications (Knowledge, Skills, and Abilities):
Holder of Form IV with Trade Test ll/l in Plumbing/ Pipefitter or equivalent qualification with three years' work experience in plumbing works.
Summary of Duties and Responsibilities:
Reads all meters allocated to him/her.
Keeps track of all meters in the area of operation.
Prepares meter reading and customer bills distribution reports.
Follows up debts from customers that have not paid their bills.
Performs any other duties as may be assigned by Supervisor.
Terms Of Employment For The Posts:
Unspecified Period of Time (Permanent and Pensionable).
Age Limit For The Applicants:
Applicants should not be above 45 years of age.
Remunerations:
The posts carry attractive remunerations package.
Working Stations:
DUWASA main office, Chamwino, Kongwa, or Bahi stations.
Method of Application
Letter of application accompanied by a detailed CV, Photocopies of relevant certificates; names and addresses of three referees, day contact telephone numbers, and postal address should reach the under mentioned address before or on 24th June 2020.
The Managing Director, Dodoma Urban Water Supply and Sanitation Authority, P.O.Box 431, Tel: 026 – 2324245, Fax: 026 – 2320060, DODOMA E-mail: md@duwasa.go.tz

NB: ONLY SHORTLISTED CANDIDATES WILL BE CONTACTED FOR INTERVIEW; AND THOSE WHO WILL NOT HEAR FROM US SHOULD CONSIDER THEMSELVES UNSUCCESSFUL CANDIDATES.
"Tanzanian Women are highly encouraged to apply"