JOBS
Senior Manager Innovation Lab at NMB Bank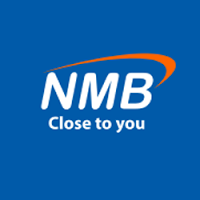 Job Opportunity at NMB Bank, Senior Manager; Innovation Lab
Senior Manager; Innovation Lab
Job Purpose
This is a key role within the Innovation department, which is responsible for transforming ideas into market realities through user experience visions & designs, innovation strategy, solution design research, information designs, prototyping, storytelling, product roadmaps and design language systems.
The unit is responsible to foster research, testing, and incubating of concepts, products, and processes by leveraging on technology to deliver digital products that capture value, enhanced experience and capabilities to our customers.
Main Responsibilities
Lead and direct a team of innovation lab specialist by creating a clear strategy, vision, framework, operating model, team structure, processes within the Innovation lab.
Facilitate nurturing of new ideas into finalized solutions by establishing and driving the technical execution of the digital products.
Drive a culture of innovation and bold thinking through the rapid test and learn experimentation, while also delivering value for customers and business.
Contribute to shaping digital road map of the bank in collaboration with the wider team in Digital transformation, business team by ensuring that cost-effective, customer-centric solutions are delivered
Create processes in the lab that are rooted in best practices for continuous improvement and innovation, constantly evolving to meet future business and delivery needs.
As the strategic market research lead, consult widely on briefs, providing deep knowledge, experience, and technical expertise and best practice advice on approach, incorporating both traditional and innovative methodologies of research.
Lead the concept review meetings and support the product development team with creative inputs and proposal writings.
Design and specify user interfaces and information architecture using participatory and iterative design techniques, including observational studies, customer interviews, usability testing, and other forms of requirements discovery.
Showcase end-to-end visions of the designs and implement roadmaps for growing product/service ecosystems.
Understand business objectives and design surveys to discover prospective customers' preferences.
Prepare valid and reliable market research SWOT analysis. Interpret data, formulate reports and make recommendations
Architecting all ideas of the bank to the next generational design strategies by visualizing ideas through strategic visions, value propositions, ecosystem blueprints, evaluation frameworks, customer journeys, interactive prototypes, and user experience toolkits.
Ensure products and solutions designed & implemented is aligned with other stakeholders within and outside the bank
Asses emerging technologies by investigating and recommending how to leverage, pilot, and scale the newest advances in digital technologies, including AI, Machine Learning, Augmented and Virtual Reality, IoT, Blockchain and future technologies to come, determining their applicability to the digital product roadmap within the bank.
Build relationships with external partners like Fin techs who can assist in delivering these future technologies to our customers, partnership agreements, joint development arrangements, delivery, and ongoing support and maintenance when appropriate.
Team management
Attributes
Business analysis and design experience
Leadership skills
Comfort with ambiguity and experimentation; Innovative and creative
The ability to work in dynamic conditions, and transition quickly between collaborative and individual work
Ability to establish and manage structures, processes and standards
Strong planning, organization and documentation skills
Excellent research, analytical, and problem-solving skills
Excellent verbal and written communication skills with the ability to interact effectively with people at all levels
Qualifications And Experience
Bachelor's Degree in a relevant field in Information Systems/ Business Management/ Marketing/ Accounting & Finance or equivalent
Human centered design certification will be an added advantage
Over 5 years of experience in analytical/product design/ product development/ Innovation department, Innovation Lab/ Market research
Experience in product or innovation department team in finance/banking industry will be an added advantage