JOBS
Senior Internal Auditor Job at STAMIGOLD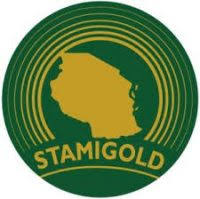 Job Opportunity at STAMIGOLD, Senior Internal Auditor
Senior Internal Auditor
STAMIGOLD Company Limited -Biharamulo Mine is a subsidiary company of the State Mining Corporation(STAMICO) operating a gold mine.
The Mine is located in the Biharamulo Forest Reserve, South West of Mwanza in Kagera Region.
In order to run the mine effectively and efficiently, the Company invites applications from qualified Tanzanians to fill the following existing vacancies: –
Senior Internal Auditor (01) Post
MODE OF APPLICATION
All interested candidates are invited to send their applications with detailed curriculum vitae(CV), and academic qualifications on hr.biharamulo@stamigold.co.tz addressed to:
The Mine General Manager
Stamigold Biharamulo Mine
P.0. Box 103
Biharamulo
All Applications should reach the aforementioned before 03 June, 2020. Applicants should also write the position title in subject heading.
More descriptions and details about all posts are available on www.stamigold.co.tz