Jobs Opportunities MBARALI District Council
Mbeya Region is one of Tanzania's 31 administrative regions. It is located in the country's southwest.
The regional capital is the city of Mbeya.
According to the 2012 national census, the region had a population of 2,707,410, which was lower than the pre-census projection of 2,822,396.
For 2002-2012, the region's 2.7 percent average annual population growth rate was tied for the tenth highest in the country.
It was also tied for the eighteenth most densely populated region with 45 people per square kilometre
Today has announcement New Government Jobs Opportunities MBA MunicipRALI Council 2020 read Below The Picture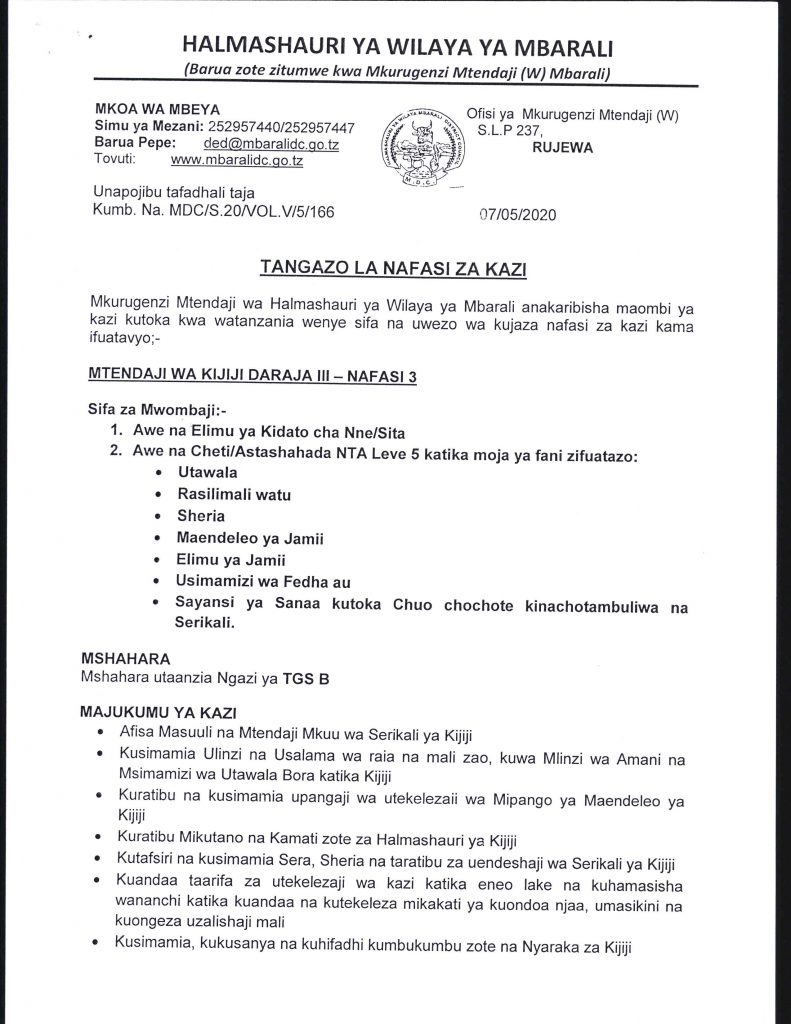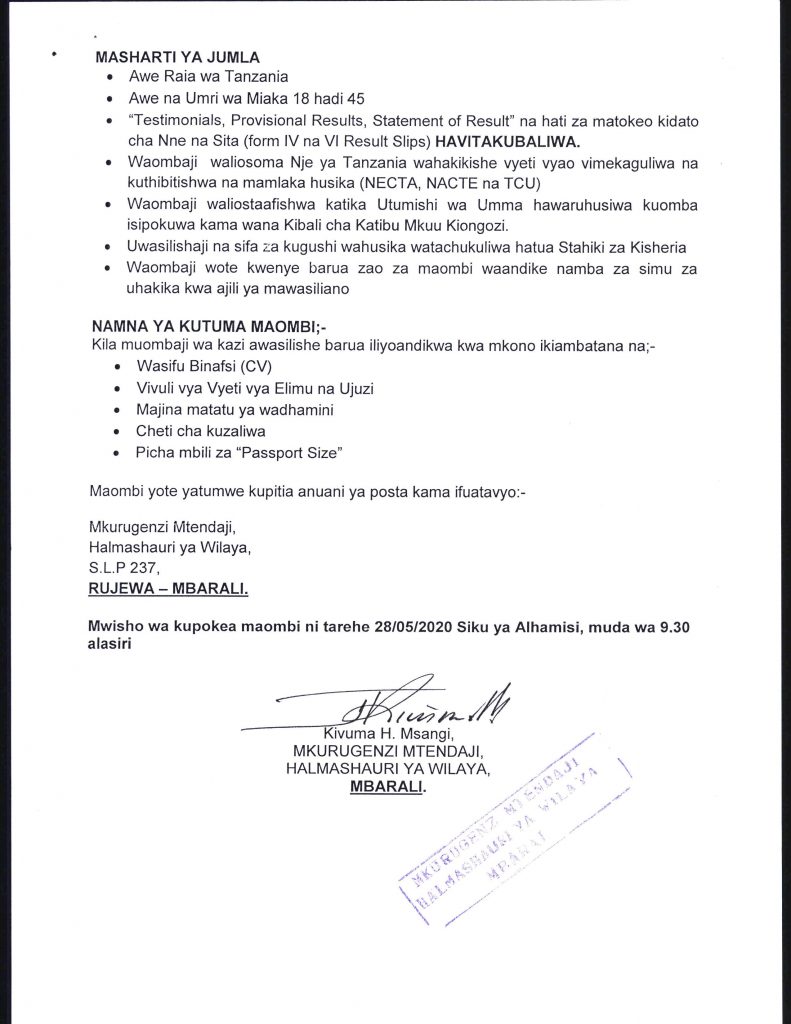 Deadline: 28th May, 2020
DOWNLOAD ALL INFORMATION IN PDF FILE