JOBS
MEDICAL SPECIALIST II Job at Muhimbili National Hospital (MNH)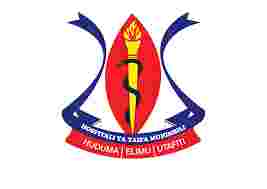 Jobs Opportunities at Muhimbili National Hospital (MNH)
POST: MEDICAL SPECIALIST II – 2 POST
POST CATEGORY(S): HEALTHCARE AND PHARMACEUTICAL
EMPLOYER: Muhimbili National Hospital
APPLICATION TIMELINE: 2020-05-07 2020-05-21

JOB SUMMARY N/A
DUTIES AND RESPONSIBILITIES
i. To Perform medical specialized medical services for inpatients and outpatient;
ii. To supervise ward rounds and advice on appropriate medication;
iii. To participate in the training of student doctors in their areas of specialization;
iv. To plan, supervise and evaluate medical services offered in his/her field;
v. To prepare periodic reports regarding his/her area of specialization;
vi. To carry out research in his/her area of specialization and publish results for consumption by other experts;
vii. To supervise junior medical doctors and give them technical advice;
viii. To plan and supervise outreach programs in their areas; and
ix. To perform any other related duties assigned by the supervisor.
QUALIFICATION AND EXPERIENCE
A medical graduate who has obtained a Master of Medicine from a recognized institution.

REMUNERATION
Attractive package in accordance with