JOBS
MECHANICAL ENGINEER II Job at State Mining Corporation (STAMICO)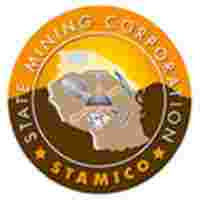 Job Opportunity at State Mining Corporation (STAMICO)
POST: MECHANICAL ENGINEER II – 1 POST

POST CATEGORY(S): ENGINEERING AND CONSTRUCTION

EMPLOYER: State Mining Corporation (STAMICO)

APPLICATION TIMELINE: 2020-05-07 2020-05-21
DUTIES AND RESPONSIBILITIES
i. Assesses the equipment and machinery condition and makes a recommendation for replacing worn-out parts or machinery replacement;
ii. Performs routine services and repairs of Machine and vehicles;
iii. Prepares detailed mechanical engineering plans for the mines;
iv. Ensures mechanical works complies with specifications and safety standards;
v. Carries out workplace inspections on Mechanical;
vi. Plans and implements specific Mechanical or programs for both workers and management;
vii. Develops individual objectives or targets and all performance as part of the individual performance agreement in consultation with the immediate supervisor and
viii. Performs any other related duties as may be assigned by the immediate supervisor.
QUALIFICATION AND EXPERIENCE
BSc. in Mechanical Engineering or equivalent obtained from a recognized Institution. Knowledge in Mechanical Software Packages will be an added advantage.
REMUNERATION SMC. 5