JOBS
MAJINA YA WALIOITWA KWENYE USAILI HALMASHAURI YA WILAYA BAGAMOYO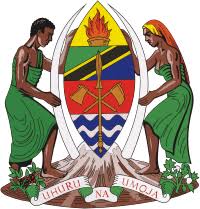 List Of Names Call for Interview at BAGAMOYO District Council on 21 May 2020
Bagamoyo, Tanzania, is a town founded at the end of the 18th century, though it is an extension of a much older (8th century) settlement, Kaole.
It was the capital of German East Africa and was one of the most important trading ports along the East African coast along the west of the Indian Ocean.
In 2011, the town had 82,578 [1] inhabitants and is the capital of the Bagamoyo District.
Bagamoyo is located at 6°26′S 38°54′E. It lies 75 kilometers (47 miles) north of Dar-es-Salaam on the coast of the Indian Ocean, across from the island of Zanzibar.
PLEASE CLICK BELOW TO SEE ALL NAMES CALL FOR INTERVIEW AT BAGAMOYO DISTRICT (BONYEZA CHINI KUONA MAJINA YALIYOITWA KWENYE USAHILI)