JOBS
MAJINA YA WALIOITWA KAZINI HALMASHAURI YA WILAYA BAGAMOYO
Names Called for Work at BAGAMOYO District Council on 01st June, 2020
Bagamoyo, Tanzania, is a town founded at the end of the 18th century, though it is an extension of a much older (8th century) settlement, Kaole.
It was the capital of German East Africa and was one of the most important trading ports along the East African coast along the west of the Indian Ocean. In 2011, the town had 82,578 inhabitants and is the capital of the Bagamoyo District.
Bagamoyo is located at 6°26′S 38°54′E. It lies 75 kilometers (47 miles) north of Dar-es-Salaam on the coast of the Indian Ocean, across from the island of Zanzibar.
The original settlement, Kaole, was founded c. 800 CE, and grew into an important trading town by the 13th century.
The Kaole Ruins contain the remnants of two mosques and 30 tombs, dated back to the 13th century. Around the 17th century, the settlement 2-3 miles north of Kaole began growing.
This area grew in prosperity, acquiring the name Bagamoyo by the 18th century as an important step in the caravan trade (the name means "take the load off and rest").
TANGAZO LA KUITWA KAZINI HALMASHAURI YA WILAYA BAGAMOYO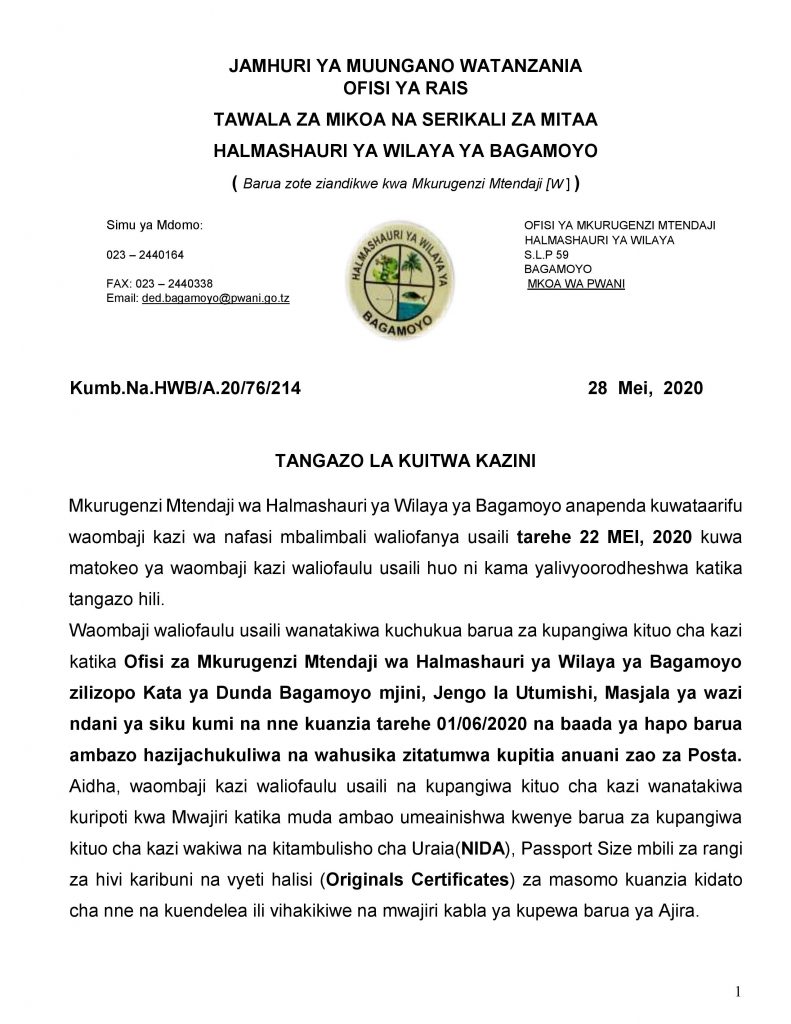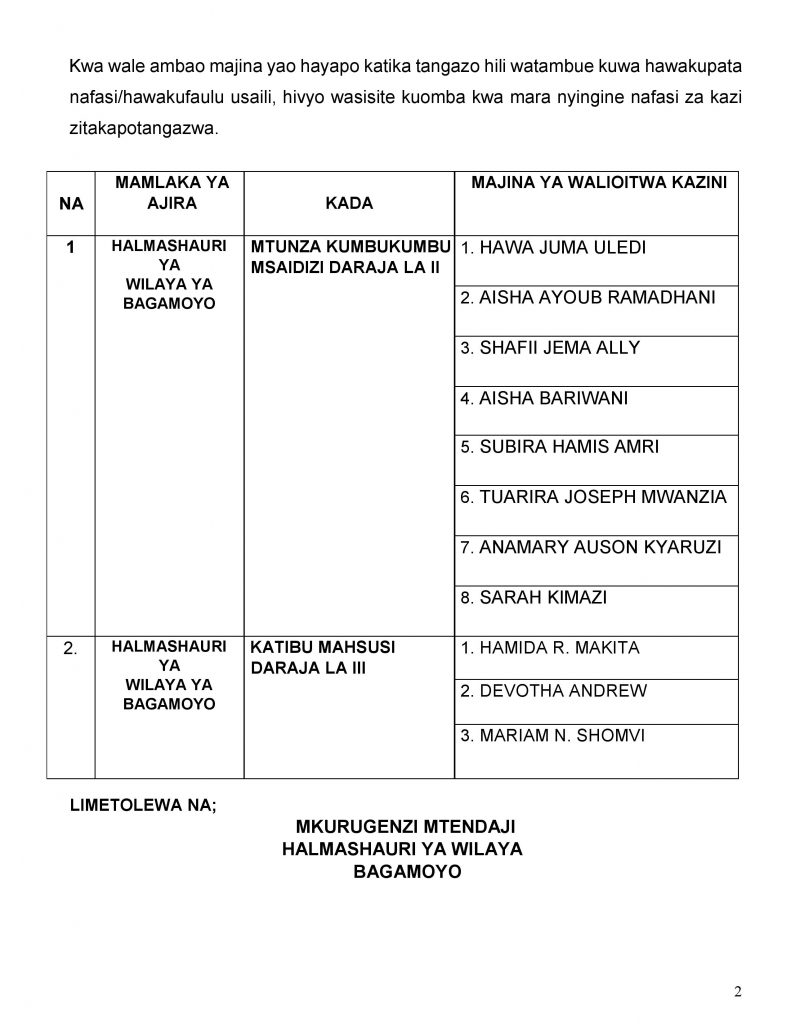 Names Called for Work at BAGAMOYO District Council on 01st June, 2020
DOWNLOAD NAMES CALL FOR WORKING AT BAGAMOYO DISTRICT COUNCIL IN PDF FILE HERE