JOBS
5 Job opportunities at AKO Group Mwanza, HouseKeeper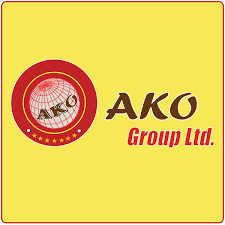 TANGAZO LA NAFASI ZA KAZI ZA USAFI AKO GROUP MWANZA
ABOUT AKO Group Ltd
AKO Safety Solutions took over the business of HSE Solution Ltd. in Tanzania Since May 2016.
AKO SSD is one of the leading suppliers of PPEs; Work Wears and General Safety supplies all over Tanzania.
We have branches in Mwanza; Dar Es Salaam; North Mara; and Bulyanhulu Kakola and We do regular deliveries to Geita; Shynyanga; Musoma; Mtwara; and Mbeya.
We are dealing with Johnsson; Honeywell; Rex and Master Lock Brands and other brands as per customers' choice. We ensure quality products to meet customer requirements.

Distributors of Honeywell Tanzania; Jonsson Workwear and Uniforms Tanzania; Master Lock Tanzania
Our experiance Sales and Customer support team will provide you a Quality and pocket friendly solutions for your Safety and PPE requirements.
FOR ALL INFORMATION PLEASE READ BELOW HERE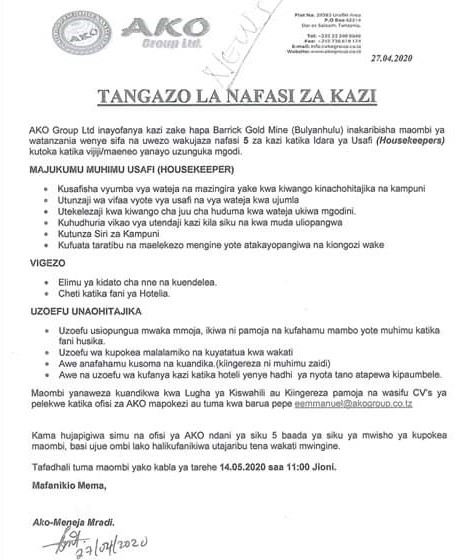 NOTE: Deadline Send your Application Before 14/05/2020 at 05:00 pm (saa 11:00 jioni)