JOBS
FIELD OFFICER III at Sokoine University of Agriculture (SUA)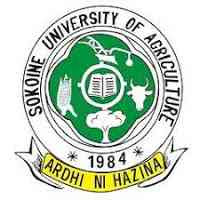 Jobs at Sokoine University of Agriculture (SUA) – Morogoro | NAFASI ZA KAZI CHUO KIKUU CHA KILIMO SOKOINE (SUA) MOROGORO
Applications are invited from suitable qualified Tanzanians to fill the following vacant positions below under the Bureau of Agricultural Consultancy and Advisory Services (BACAS) based at the Sokoine University of Agriculture (SUA).
POST FIELD OFFICER III – 1 POST
POST CATEGORY(S) FARMING AND AGRIBUSINESS
EMPLOYER Sokoine University of Agriculture – SUA
APPLICATION TIMELINE: 2020-05-07 2020-05-21

JOB SUMMARY N/A
DUTIES AND RESPONSIBILITIES
i. The selected candidate will work closely with researchers and students to conduct farm experiment and agriculture production units;
ii. Assisting students practical in training farm;
iii. Conduct all farm operations from farm preparations, sowing to harvesting and storage;
iv.Day to day management of agricultural fields;
v.Preparation of farm input requirements for specific field activities;
vi. Recording all field information and record keeping;
vii. Requesting and supervising labor for specific farm activities and supervising field attendants;
viii.Reporting progress of all farm operations; and
ix.Responsible for other related activities assigned by the relevant authorities.
QUALIFICATION AND EXPERIENCE
Diploma in General Agriculture or related field from recognized institutions.
REMUNERATION As per Treasury Registrar's Circula