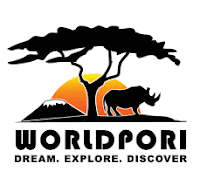 Job Opportunity at World Pori Travel And Tours Ltd – Digital Marketing Executive
Digital Marketing Executive

Dar Es Salaam
Details
Application deadline: 2019-12-15
Responsibilities:
Assist in the formulation of strategies to build a lasting digital connection with customers
Plan and monitor company presence on social media ( Instagram, Facebook, Tweeter, etc )
Launch optimized online adverts through Google Adword, Facebook, etc to increase company and brand awareness.
Track the website traffic flow and provide internal report regularly
Be actively involved in SEO efforts ( keyword, image optimization, etc )
Prepare online newsletter and promotional emails and organize their distribution through various channels
Provide creative ideas for content marketing and update website
Design, edit and post contents ,videos and audio content on online sites
Collaborate with designers to improve user experience
Measure performance of digital marketing efforts using a variety of Web analytics tools ( Google Analytic , Web Trend , etc )
Acquire insight in online marketing trends and keep strategies up to date
Keep track of various costs involved in the digital channels
Maintain partnership with media agencies and vendors
Requirements:
Proven experience as Digital Marketing Executive or similar role
Excellent understanding of digital marketing concepts and best practices
Experience with B2C social media, Google Adwords and email campaigns and SEO/SEM
Working knowledge with ad serving tools ( eg DART, Atlas )
Perfect knowledge of web analytics tools ( eg Google Analytic ,Web Trend ,etc )
Design skills and experience in creative content writing
Analytical mind set and critical thinking
Excellent communication and interpersonal skills
NOTE:
Attach a brief explanation in your own words:
1. What do you understand about digital marketing and why is it important in the tourism industry.
2. Why should we select you
Application Procedures
Apply via email: info@worldpori.co.tz