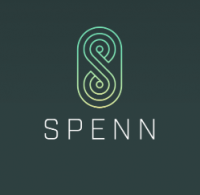 Job Opportunity at SPENN Tanzania Ltd – Marketing Manager
Position: Marketing Manager Tanzania

Job Summary
We at SPENN are looking for a Marketing Manager with a rock-solid vision to join our team! As a Marketing Manager you will be overseeing the marketing activities in Tanzania and implement our global strategy to the Tanzanian market. You will be a part of the department located in Dar es Salam. You may also be a part of the global marketing team and may take part in larger strategic decisions within marketing, both ATL and BTL. SPENN is a global mobile Banking App with a vision to give banking access to everyone, regardless of demo graphical, social, cultural and geographical factors. SPENN currently has a presence in 5 markets in Asia and Africa, where marketing efforts and initiatives are currently ongoing. As all markets differ, the marketing initiatives are handled by local personnel, under guidelines of the SPENN brand.
Duties & Responsibilities:
Develop, implement and execute regional marketing campaigns across all media channels for SPENN Tanzania
Strong involvement in network partner communication
Strong digital marketing skills
Build, maintain, engage and evaluate all social media channels
Use of data analytics
Promotional activities
Event planning and organization
Evaluate, select and manage vendors
Budgeting, cost analysis & prognosis
Research market trends locally and globally
Develop reports and presentations to communicate campaign performance
Build strategic partnerships

Skills & Qualifications:
Degree educated/Professional marketing qualification or equivalent
4+ years marketing experience
Experience in implementing marketing strategies across ATL and BTL channels / Intimate understanding of traditional and emerging marketing channels and the media landscape in Tanzania
Strong expertise in the digital marketing field
Growth hacking skills in the most relevant social media channels
Experience with Facebook business manager
Excellent communication/presentation skills and networking ability
Ability to work independently, to make quick decisions; strong execution focus
Familiarity with the latest marketing trends, technologies and methodologies
Strong analytical, organizational, and project management skills
Strong attention to detail
Motivated, positive attitude towards work and a good team player
Flexible in acquiring new and alternative tasks
Excellent English skills
Company Perks & Benefits:
Great work environment
Global tasks and responsibilities
Sufficient equipment
Paid leaves
Company Overview:
SPENN is a global Mobile Banking App developed by Blockbonds AS, a Norwegian Fintech company.Through the SPENN app, everyone can access services such as; payments to anyone, anywhere, shop in local stores, e-commerce, saving money and investment capabilities secure, instantly and free. The SPENN app is completely free to download and use.We believe that everyone should have equal access to banking services. If you share our values, we would love to have you on board our team, and commonly work towards success for our brand!
How to Apply
Send your CVs or Resume + Portfolio to antonio@spenn.com

IMPORTANT: Please indicate subject title "Marketing Manager Tanzania" in your email.