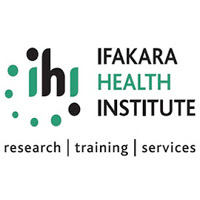 70 Job Opportunities at Ifakara Health Institute, Field Workers (Deadline 31October 2019)
Job Summary
Position:
Field Workers
(70 posts)
Reports to: Demographic Coordinator/ Project leader
Work station: Rufiji/Kibiti
Apply by: October 31, 2019
Institute overview
Ifakara Health Institute (IHI) is a leading research organization in Africa with a strong track record in developing, testing and validating innovations for health. Driven by a core strategic mandate for research, training and services, the Institute's work now spans a wide spectrum, covering biomedical and ecological sciences, intervention studies, health-systems research and policy translation.
Position Summary
IHI is looking for Field Workers to fill vacant positions in the Broad One Health Endectocide-Based Malaria Intervention in Africa (Bohemia) project. The project will evaluate the potential of Ivermectin on reducing malaria transmission. The Field Workers will collect data/demographic information on census from households in Rufiji and Kibiti.
Duties and Responsibilities
Conduct initial census of all households in a respective study area.
Document vital demographic events (Fertility, Migration, Mortality etc) of all household members residing in a study area.
Track and conduct interviews with the selected type of interviewees.
Ensure the availability of necessary equipment for data collection.
Responsible for safe keeping, maintenance and the return of project equipment rent to you for the purpose of the survey.
Collect information using tablets.
Ensure the study is done according to the research ethical guidelines.
Communicate with other study staff regularly at scheduled meetings and participate actively in all meetings.
Retain high level of public and community support and trust, e.g. in relation to research ethics and effective communication.
Respond to queries, concerns and issues raised by the Supervisors/Coordinator /Principal Investigator/Investigators.
Supervise field interviewers and perform data quality checks.
Perform data entry.
Undertake any other tasks that the supervisors shall reasonably require from time to time.

Qualification and Experience

Certificate or Diploma in Nursing from recognized institution, registered with the Tanzania Nursing and Midwifery Council (TNMC).
Prior experience of working in clinical research is an added advantage.
Prior field experience or work in the Rufiji Health and Demographic Surveillance System will be an added advantage.
Applicants from Rufiji and Kibiti will be given first priority.

Skills and Competencies

Ability to work successfully under minimum supervision but also within a team.
Fluent in Swahili, Literate in English.
Numeracy, interviewing, moderation/facilitation skills.
Basic computer application skills.
Negotiation skills/Communication – Oral and written.
Building rapport/Interpersonal – People skills.
Organizational – Time management.
Listening and report writing skills.


Mode of Application

All candidates who meet the above job requirements should send their application letters together with their detailed curriculum vitae (CVs) showing contact addresses including email, telephone/cell phone numbers and copies of academic and professional certificates to the address below. The deadline for this application is 17.00hrs on October 31, 2019. All e-mail application subject lines should read: FIELD WORKER – BOHEMIA.

Please, note that only shortlisted applicants will be contacted for interview.

Human Resources Manager,
Ifakara Health Institute,
Kiko Avenue, Mikocheni,
P o. Box 78373,
Dar es Salaam
Email: recruitment@ihi.or.tz