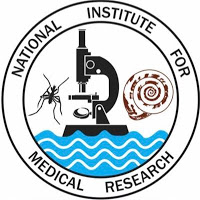 3 Job Opportunities at NIMR, Assistant Accountant III (3) Transfer Vacancies (DeadLine : November 06, 2019)
The National Institute for Medical Research (NIMR) is a parastatal Organization, established by the Parliamentary Act (NIMR Act Cap 59 R.E.2002) under the Ministry of Health, Community Development, Gender, Elderly and Children. The Institute is mandated to carry out, control, coordinate, register, monitor, evaluate and promote health research in Tanzania.
In order to fulfil its mandate, the Institute is now looking for qualified, competent and highly motivated Public Servants with check numbers who wish to transfer to NIMR to fill various positions located in Dar es Salaam, Mbeya, Mwanza, Tanga, Tabora, Dodoma, Tukuyu, Amani-Muheza and Ngongongare-Arusha, as provided below:-
POSITION:
Assistant Accountant III
(3)
QUALIFICATION:
Holder of ATEC II, Ordinary Diploma with working experience of four years in that grade.
SALARY SCALE:
PGSS 4.1
DUTY STATION: Tukuyu/Mwanza/ Amani – Muheza
How to Apply
Interested applicants who meets the specified qualifications should submit her/ his application letter channeled through his/her current employer, together with photocopies of certificates, valid licenses and updated curriculum vitae within 14 days from the date of first appearance of this announcement to:-
Director General,National Institute for Medical Research,Barack Obama Drive,P.O. Box 9653,11101 Dar es Salaam,Tanzania.
Applications may also be submitted as an email attachment to
dg_office@nimr.or.tz
The e-mail subject should specify the position applied such appli­cations must be accompanied by a signed scanned application letter, copy of certificates and Curriculum Vitae.
Applicants should indicate their willingness and commitment to cover the transfer cost.
Only successful qualified applicants will be contacted for further procedures.
The closing date for receipt of applications is November 06, 2019.