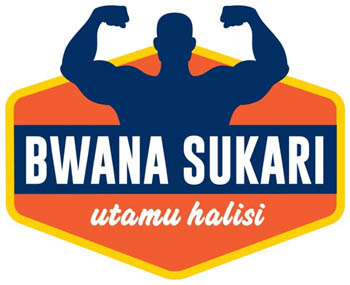 3 Job Opportunities at Kilombero Sugar Company Limited, Finance Business Partner
Our client, Kilombero Sugar Company Limited (KSCL), an Illovo Sugar Africa Company, is the largest sugar producer in Tanzania. Illovo is strategically positioning its operations to respond to Africa's increasing sugar consumption growth, forecast to grow by six million tons by 2020. The company has 830 permanent employees and 2,418 seasonal agricultural workers at peak periods.
In line with this strategy, KSCL is looking to recruit dynamic and competent Tanzanians with outstanding integrity and good record of enforcing accountability, to work with the company's finance business unit to drive, grow and ensure sustainability. KSCL is inviting interested and qualified individuals to apply for the position of Finance Manager Operations and Finance Business Partner, both based in Kilombero Sugar Estate
Finance Business Partner
(3 Positions) (Ref No. KSCL/BPAF/10-19)
Job Purpose:
The Business Partner for Agriculture, Factory and Commercial will be responsible for partnering with the relevant function to understand, interpret and translate the function's strategies in terms of financial cost drivers and value opportunities. The role is also accountable for producing accurate, relevant and timeous management reporting (at function level).
Key Duties and Responsibilities:
Bringing financial understanding to a business decision by ensuring alternatives are thoroughly evaluated and the optimum decision taken; using appropriate business tools to support decision-making;
Developing a good understanding of the cost drivers and identifying opportunities for optimising profitability and managing costs down;
Focusing on streamlining processes and evolving reporting to suit the specific requirements of the business over time;
Responsible for managing all accounting control keys within their functions, including detecting and correcting posting errors
Accountable for timely and accurate P&L forecasting and budgeting including causals and analysis for the function;
Accountable for accurate, timely and insightful management reporting in a standardised format; done quarterly for estimates; and annually for budget:
Working closely with the Financial Analyst to give insightful input and commentary on the income statement on monthly basis;
Undertaking appropriate benchmarking and market analysis;
Performing capital project valuations (IRRs) and posting investment analysis on key capital projects;
Reviewing and improving score cards and related processes
Formulating and managing Service Level Agreements with required stakeholders
Updating goals, regularly tracking performance against these and have frequent discussions (one-on-ones) with direct reports;
Supporting and guiding team members in complying with Group processes; policies and procedures and with continuing professional education/ keeping abreast of latest technical skills;
Reviewing phasing of all budgets versus actual expenditure and assisting budget holders with queries.

Key Qualifications and Experience:

Bachelor's degree in Accountancy or Business Administration or equivalent;
Member of the Association of Chartered Certified Accountants (ACCA) or Certified Public Accountant or equivalent;
Not less than 3 years relevant working experience.

Key competencies and skills for this position

Strong leadership and management skills;
Strong business analysis skills to generate insight, add measurable value;
Goal-orientated and committed to delivering quality outputs;
Strong bias toward customer service excellence;
Resilient, ability to cope and thrive under pressure.
If you believe you are the right candidate for this position, kindly submit your application with a detailed CV, photocopies of academic certificate, and names of three referees with their contacts, quoting reference number on both the application letter and envelope. For electronic applications, please quote the job reference number on the subject of your email. Applications should be submitted to the address below not later than 04th November 2019.


The Director
Executive Selection Division
Deloitte Consulting Limited
3rd Floor, Aris House
Haile Selassie Road
P.O. Box 1559
Dar es Salaam, Tanzania.
E-mail: esd@deloitte.co.tz