Senior Manager Supply Chain Job at Geita Gold Mining (GGM) March 2019
Position: Senior Manager Supply Chain
Job Number: GGM-2019-XFC-03
Number of Positions: 01.
Works For: Operations Manager


Qualifications:
Bachelor Degree in Business Administration, Commerce or Degree in Supply Chain and Logistic Management
Experience:
• 10 years working experience, mining industry experience advantageous.
• Experience in a procurement and Supply Chain Management position.
• Proficient in the use of ERP SAP Materials Management nafasi za ajira ggm
• Strong computer skills – Microsoft office package, particularly Excel, Word and PowerPoint.
• Dynamic knowledge and understanding of supply chain, business acumen and the mining environment.
• Exhibit proven negotiation and influencing skills, as well as the ability to identify, recommend and implement cost-effective efficiencies for overall improvement to the operation.
• Excellent administrative and organizational skills and ability to work independently, as well as in a team. nafasi za kazi geita gold mining
• Working experience is required in Procurement and Purchasing, Inventory Management, Vendor and Contract Management, Warehouse Management, Materials Engineering, Logistics including, Sea and Air Freight, Safety and Health.
Purpose of the Role: The purpose of this role is to provide leadership for all purchasing, inventory control, warehousing, logistic and shipping activities with focus to control costs while also improving efficiency and accuracy in the management of inventory and the overall supply chain.
Main or Key Accountabilities
• Plan, develop, organize, direct, manage and evaluate the personnel, operations and budget of the Supply Chain Department.
• Lead and manage customer service, purchasing, inventory control, forecasting, warehousing, transportation and other areas as required.
• Develop key performance indicators to measure the effectiveness of the materials management operations.
• Develop and communicate material management policies, procedures and internal controls.
• Understand customers' needs, service those needs, maintain and develop positive business relationships with customers' key personnel involved in or directly relevant to supply chain activities.
• Manage vendor performance and relationships.
« Collaborate with staff, other departments, senior management and decision makers to share information, solve problems and clarify management objectives.
• Oversee company-wide management of the strategic sourcing, procurement, contracting and evaluation of services.
• Manage/coordinate the production planning process, including supply/demand forecasting inventory management and on time delivery.
• Manage and / or execute procurement-related functions (e.g. develop and implement contract management and procurement frameworks, sourcing strategies, negotiate agreements, draft and manage contracts, etc.)
• Implement and adhere to transaction management best practices.
« Monitor and analyse current trends in the marketplace.
• Direct and manage corporate governance and regulatory compliance.
• Identify and manage risks within the supply chain.
• Address tactical and strategic supply chain issues.
• Establish key performance indicators, monitor ongoing performance and improve performance against set goals.
• Develop and implement optimization strategies including new systems, best practices, inventory control and demand planning.
Additional Requirements:
Registered with PSPTB


Mode of Application:
Application cover letter (Subject should be: Senior Manager Supply Chain and/or quote the job number), detailed CV, copies of relevant certificates, e- mail and telephone contacts, names and addresses of three referees, to be forwarded to below address. ajira mpya
You will be required to bring original certificates if you are contacted for interviews.
Contact Address: Senior Human Resources Manager,
Geita Gold Mining Ltd,
P.O.Box 532,
Geita.
Email: jobs.geita@AngloGoldAshanti.com
NB: Internal applicants may submit applications to departmental HR Officer. All internal applications must be endorsed by the applicant's head of department.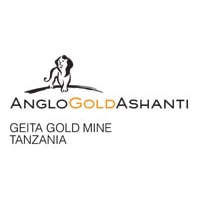 Application Deadline: Application letters should reach the above on or before 31st March 2019.17 hr 30.
Only shortlisted candidates will be contacted for interviews.
BEWARE OF CONMEN! GGML does not receive money in exchange for a job position. Should you be asked for money in exchange for a job offer or suspect such activity, please report this immediately to our Security Department, Investigation Unit, by calling +255 28 216 01 40 Ext 1559 (rates apply) or use our whistle-blowing channels by sending an SMS to +27 73 573 8075 (SMS rates apply) or emailing 24cthonesty@ethics-line.com or use the internet at www.tip-offs.com.